Are you trying to decide which Walt Disney World Moderate Hotel to choose for your vacation?
The moderate hotels of Disney World resort can offer excellent value, but it can be difficult to choose which one is the best for you and your family.
Here we have written a comprehensive guide to help you make your decision with the Disney Moderate Resorts Ranked for you.
If you are looking for Disney World Deluxe Hotel options we have written this for you:
The Pros and Cons of Every Disney World Deluxe Hotel
Disney's Coronado Springs Hotel and Resort

Disney's Coronado Springs Resort address:
1000 West Buena Vista Drive
Lake Buena Vista, FL
Phone: 407-939-1000
Overview of Disney's Coronado Springs Hotel
If you are looking for great accommodation with one of the best pools of any Disney World Hotel the Coronado Springs is a great choice.
The first thing that you will notice about Disney's Coronado Springs is how large and spread out the resort is.
Coronado Springs has 1,921 rooms located in three themed beautifully landscaped areas set around a 15-acre lake Lago Dorado.
The resort really is very spread out.
It can be a long way from the El Centro Building which houses the lobby, shops, restaurants and convention center.
This can be seen as either an advantage or a disadvantage depending upon your point of view. If you pick your room carefully you can be close to El Centro.
We think that the size of the resort is actually one of its biggest plus points. It is relatively quiet compared to the other Disney World Moderate hotels.
The sense of space and very attractive surrounding makes this one of our top recommendations for a family if they are wanting to stay in a Disney Moderate Hotel.
The one criticism that Disney's Coronado Springs seems to get a lot is that it is a convention center hotel.
It does have a large convention center on site so you do get a lot of business people staying in the resort. We have never found this to be a particular downside – unless you are trying to get into the bar at night and there is a big convention in the hotel!
Some say that the emphasis on convention center business means that the resort is "less Disney" than some guests want.
It is true that the rooms do not have much evidence of Mickey Mouse and his character friends, but there is a lot of subtle Disney themes going on in this resort.
Disney Coronado Springs Hotel Resort Rooms

The Resort is divided into three different areas.
The Casitas Village has most of the guest rooms, with 981 standard rooms an 43 suites.
The Ranchos buildings have 624 rooms which are housed in either two or three storey buildings.
The Cabanas are just 2 storey buildings and most of them have water views.
All of the buildings are motel-style and have exterior corridors.
There are 6 different types of room at Disney's Coronado Springs Resort.
Some of the suites sleep up to 6 guests.
There are Preferred Rooms available which are in Casitas Buildings 1, 2 and 3. These are the closes to El Centro.
Standard View Rooms with 2 Queen Beds and sleeps 4
King Rooms with a King Bed and sleeps 2
Water View with 2 Queen Beds and sleeps 4
Junior Suite with 2 Double Beds and a Queen Murphy Bed and sleeps 6
Junior Suite with a King Bed and a Queen Murphy Bed and sleeps 4
Casitas 1 Bedroom Suite with 2 Double Beds and a Queen Murphy bed sleeps 6
1 Bedroom Suite with a King Bed and a Queen Murphy Bed which sleeps 4
Casitas Executive Suite with a King Bed and 2 Double Beds and sleeps 6
The standard rooms are a reasonable size at 314 square feet – certainly large enough to accommodate a family of 4, particularly if the children are young.
The bathroom is small, but the sink and vanity is outside so this makes it more convenient for families.
The resort also has Concierge Club guest rooms. All of these are located in Cabana 9B which is one of the closest buildings to the El Centro building. Concierge offers nice perks They offer extra perks such as DVD player,robes and coffee maker. They also have a dedicated Front Desk service, continental breakfast and snacks. Is Concierge worth it? We think it really depends upon whether you will use the free food service. If you are already paying for the Disney Dining Plan then it probably isn't worth the upgrade, but we always feel that concierge offers great value if you are prepared to use the benefits to save you money on food.
Standard room prices start at $191 a night in Value Season, rising to $300 for Holiday Season. Junior Suites start at $465 per night. If money is no object then you can book one of the Casitas Executive Suites starting at $1221 per night. However, if we were paying that much we would be staying at a Deluxe Resort! We really can't see why you would want to pay this rate for a moderate hotel, even if you are staying in a luxurious suite. It is still a Disney Moderate Resort!
Click Here to See the Latest Pricing at Disney Coronado Springs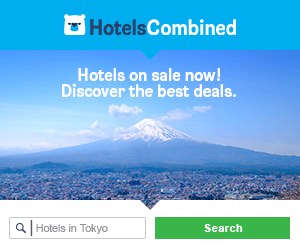 Recreation at Disney's Coronado Springs Resort
Disney's Coronado Springs Resort has one of the best pools of any of the Disney World Hotels. We write about our favorite Disney Hotel pools at
Top 10 Disney World Hotel Resort Pools
The Mayan Pyramid themed pool is a good size, has plenty of lounge chairs close by, and also features a 123 foot long Jaguar Water Slide. It also has the largest hot tub on Walt Disney World property – it holds up to 22 people. The Dig Site also has an excellent playground,children's pool a sand volleyball court. You will also find Siesta's, a poolside bar.
There are 3 other pools on the property and these are much smaller and quieter.
The La Vida Health Club is the only fitness facility at a moderate Walt Disney World hotel. This excellent 3,000 square foot facility is free for resort guests. If you are staying at a different Disney resort then you can purchase a day pass. The spa is a 200 square space which offers a sauna, pedicure, manicures, massage and personal training.
The Coronado Springs Resort is a large and beautiful resort – it is good just to walk around for a while on the resort trail. Or you can rent a bike or a surrey bike.
The recreation at Coronado Springs is right outside your room – just walk around the beautiful resort trail, walk on one of the sandy areas around the lagoon or relax in a hammock. You can rent bikes, Surrey Bikes, kayaks and pedal boats too.
Restaurants at Disney's Coronado Resort
There are a number of dining choices in Disney's Coronado resort. All are located in the El Centro Building
The Maya Grill is Disney's Coronado resort's only full service dining restaurant. They used to serve a buffet breakfast but now they are just open for dinner from 5pm every day. The entrees are priced from $24 to $34. They include New York Strip, Beef Short Ribs and Shrimp Tacos.
For counter service food the Pepper Market is the choice at the Coronado.for breakfast lunch and dinner. This is a large, and often very noisy and crowded area. There are various stations where you select your food and then find a table.
We have to say that Pepper Market is one of our least favorite quick service dining choices of any Disney World Hotel. The quality of the food has deteriorated in recent years, and our experience is that it often just isn't very well cooked. There are so many great choices of where to eat in Disney World, but unfortunately we really don't think this is one of them!
The Rix Cafe serves snacks and beverages. There is also room service at the Coronado which is available 11 am to 11 pm.The Siesta Pool Dining and Grill located next to the Dig Site. The Ritz Lounge is in the El Centro building and is open from 5 pm to 2 am with a full service bar and appetizer menu. This is a nice bar, but it can often be full with conference attendees.
Disney's Coronado Springs Hotel and Resort Review

We are not that enthusiastic about the dining choices at Disney's Coronado Springs Hotel, but like the accommodation very much. Even though it is a conference hotel, we think the standard of accommodation that it offers is very good, and the resort is beautiful. Kids and adults will love the resort pool. It is a relatively relaxing place to stay and seems a whole way away from the hustle and bustle of the theme parks.
Disney's Caribbean Beach Hotel
Disney's Caribbean Beach Resort Address:
900 Cayman Way
Lake Buena Vista, FL 32830-1000
407-934-3400
Disney's Caribbean Beach Hotel Overview
This colorful and vibrant resort is the largest of all of the Disney resorts. It covers more than 200 acres and offers 2,109 guest rooms. Old Port Royale is where you will find the lobby, restaurants and shops. There is a large lake with a walking trail around it. An unusual feature is the Caribbean Cay Island in the middle of the lake. This has a children's play area and is a good spot to sit and relax.
The rooms are housed in brightly colored building. There are 5 different villages – Trinidad, Martinique, Barbados, Aruba and Jamaica.
This video gives a very comprehensive overview of the Caribbean Beach Resort.
The Custom House is where the main check in desk is located. The resorts 45 acre lake is 1.4 miles around and makes for a great walking/jogging track. In the middle of the lake, connected by bridge, is Caribbean Cay island which has a number of secluded spots to sit and relax, as well as a children's play area.
Disney World Deals! Click Here to See the Latest Pricing
Disney's Caribbean Beach Hotel Rooms

You may not have expected to find Nemo in the Caribbean Beach Resort, but you most certainly will! Most of the rooms have a Finding Nemo theme. The rooms are a lot of fun. There are also some Pirates of the Caribbean rooms available for an extra charge. These are very popular and you tend to have to book them early.
There are some preferred rooms available in Martinique and Trinidad North – these are closer to Old Port Royale.
The one big downside is that whereas the other Disney Moderate Resorts have queen beds, the Caribbean Beach has doubles. This may ba a deal breaker for some people. The rooms are also the smallest of any of the Moderate Resorts. At 300 square feet this may another big factor in helping you decide which hotel to choose. However, the room size isn't that much of a difference as the other resorts have standard rooms which are 314 square feet.
You have a choice of either a standard view or a water view. The water views either overlook a pool or the Lake. Of course the water views are slightly more expensive.
Rooms are nicely furnished. As with all the Moderate hotels the bathroom is pretty small, but the Caribbean Beach has double sinks outside so again this makes it easier for families who are getting ready to go out to the parks together in the mornings.
Prices start at $187 per night for a Standard Room in Value Season and $300 in Holiday Season. Rates for a Pirate Water View Room start at $264 and increase up to $382 for Holiday Season.
Click Here to See the Latest Pricing at Disney Caribbean Beach Hotel
Disney Caribbean Beach Dining Options

We much prefer the Caribbean Beach Food Court to the Pepper Market at Coronado Springs. The design of the food court is really good, with the layout being a recreation of Caribbean island style streets. There is a good choice of food for breakfast, lunch and dinner. The quality of the food is good and the atmosphere of the dining area is lively and a great place to eat.
Shutters is a full service restaurant at Old Port Royale which serves dinner only. Entree prices range from $18 to $33 and include a number of pasta dishes, New York Strip and Caribbean Pork Ribs.
Disney's Caribbean Beach Resort Pools and Recreation
You won't be short of choices for swimming pool at the resort. Each of the villages has its own pool. The best pool is the Pirate themed pool at Old Port Royale. It has a wading pool and a jacuzzi. There is a children's water play area which includes squirt hoses, a large bucket that pours water from above and three water slides. The main pool is very popular so if you are looking for some peace and quiet then head for one of the village pools.
One very relaxing thing to do is find a hammock to rest in on the sandy beach surrounding Barefoot Lake. Watercraft are also available to rent from Barefoot Bay Marina which is located at Old Port Royale. You can even go on a guided fishing tour of the lake or a Caribbean Pirate Adventure Cruise. Bikes are also available to rent including the Surrey Bicycles for 2 or 4 people. They are a lot of fun to ride around the lake.
Disney's Caribbean Beach Hotel Resort Review
The Caribbean Beach Resort has a lot to offer. It is a wonderfully themed and vibrant resort. It is large, like the Coronado Springs, but has a rather different atmosphere re. If you have kids they may prefer the more lively atmosphere of the Caribbean Beach, and of course those Finding Nemo and Pirate themed rooms are a big attraction.
Disney Port Orleans Riverside Hotel Resort
Disney's Port Orleans Resort – Riverside address:
1251 Riverside Drive
Lake Buena Vista, FL, 32830
Phone: 407-934-6000
Disney World Deals! Click Here to See the Latest Pricing
Disney Port Orleans Riverside Hotel Overview

This is another huge Disney resort – it has 2048 guest rooms and is located on almost 200 acres of land. It was originally called Dixie Landings Resort and is themed after the Mississippi River area.
There are 2 very different areas in the resort. The rather unfortunately named in the light of recent events, alligator Bayou has 16 two storey buildings. They are rustic in style. The Magnolia Bend area is very different. It has 4 buildings which are built-in the style of plantation mansions. The building have either two or three storeys.
If you are choosing a Disney Moderate hotel and are looking for somewhere with good accommodation in beautiful grounds with a relaxed atmosphere, the Port Orleans Resort should be at the top of your list. The landscaping is excellent. A particularly nice feature is the Sassagoula river which winds its way through the resort. Not only does it look beautiful, but if also provides boat transportation to Port Orleans French Quarter and Disney Springs.
Disney Port Orleans Riverside Rooms

Most rooms have 2 Queen beds although there are some King rooms available.
The rooms are very nicely decorated. You won't find any Disney characters in the rooms (unless you bring your own)!
Some Queen rooms sleep up to 5 as there is a pull down Murphy bed which is suitable for a child.
There are several choices of room category including Standard View, Water View, Garden View and Preferred Room.
The most sought after room type are the beautifully decorated Royal Rooms.
One really fun feature of these rooms is that they have a special "fireworks" headboard which lights up and plays a tune.
If we could choose to stay in any room in any of the Disney Moderate rests we would always choose the Royal Room at Disney Port Orleans Riverside.
Watch this video to see what the Royal Rooms at Disney's Port Orleans Riverside Resort look like:
Rack room rates start at $189 for a Standard room and go up to $249 a night for a Royal Room with a Pool View. These are Value season rates.
Click Here to See the Latest Pricing at Disney Port Orleans
Disney Port Orleans Riverside Dining Choices

Riverside Mill is Port Orleans quick service dining location. It is open for breakfast, lunch and dinner. There are five different serving stations to choose from with such offerings as pizza, pasta, and sandwiches. You select your items and then go to the cashier before selecting a table. It can get pretty crowded at times, but the food is of average standard and its good for grabbing something to eat while you are at the hotel.
Disney Port Orleans Riverside has a full service restaurant which is open for dinner from 5 pm every day.The interior of Boatwright's Dining Hall is very well doe – it is themed to look like an old Louisiana ship yard. There is a huge partially framed wooden ship hanging from the ceiling. The Cajun influenced food is pretty good. Entrees range from $19 to $33 and include Cajun Spiced Catfish, Voodoo Chicken and General Fulton's Prime Rib.
Disney Port Orleans Riverside Recreation

There is plenty to do on the resort. There are no less than 7 swimming pools including the fun Doubloon Lagoon main swimming pool. There is also the Ol' Man Island is also a great place to spend some time hanging out around the pool. All of the pools in this resort are available to be used b guests at both Disney's Port Orleans Resort and Port Orleans French Quarter. This is the only Disney resort where guests are allowed to use pools at another resort.
There are a lot of fun activities at the resort such as Movies Under the Stars,Campfire on the Bayou, and horse carriage rides.
Disney's Port Orleans Riverside Resort Review
This is one of our favorite Disney Moderate Hotel Resorts, particularly if staying in one of the Royal Rooms. The atmosphere is very relaxing and can be a welcome retreat from the busy parks. We also like the boat service to Disney Springs. The resort is spread out but for some reason it doesn't seem as spread out as the other Moderate Resorts.
Disney Port Orleans Resort French Quarter

Disney's Port Orleans Resort French Quarter address:
2201 Orleans Drive
Lake Buena Vista
Florida 32830-8424
Tel: 407-934-5000
Disney World Deals! Click Here to See the Latest Pricing
Disney's Port Orleans Resort French Quarter Overview

The hotel is the sister hotel of the Port Orleans Riverside Resort. The style is a New Orleans and Mardi Gras theme. It shares a lot of the facilities, including the swimming pools with Port Orleans Riverside.. Guests can travel easily between the hotels by boat, bus or on foot.
There are 7 three storey building which house the guest rooms. As with all of the moderate resorts the buildings are motel style with outdoor corridors.
Disney Port Orleans Resort French Quarter Rooms

With just 1,008 rooms this is the smallest of all the Moderate Resorts. Most of the rooms have 2 Queen beds, with only 62 King bed rooms available. All of the rooms are 314 square feet in size, just like every other moderate resort except Caribbean Beach where the rooms are slightly smaller at 300 square feet. There are several room types including Standard View, Garden View or Water View. Room prices start at $213 per night in Value Season and $323 in Holiday Season.
Here is a great video which shows you what the interior of the rooms looks like at Disney's Port Orleans French Quarter.
Port Orleans Resort French Quarter Dining
There is no full service restaurant in the French Quarter, but guests can eat in the Port Orleans Riverside location if they want to. There is a quick service food court rather elaborately named the Sassagoula Floatworks Food Factory. It has a fun, Mardi Gras theme. You must try one of the very popular New Orleans Beignets.
The Food Factory itself is a pleasant space which seats up to 300 guests. There are 5 differently themed quick service food choices including the usual favorites of pizza and burgers. They also have such entrees as Jambalaya, Barbecued Rib Dinner and French Market Meatloaf.
Port Orleans Resort French Quarter Recreation
This is identical to the information for Port Orleans Riverside as they can share the swimming pools and activities.
Which Disney Moderate Hotel is the Best?
There are of course a number of answers to this question! A lot is based on your own personal tastes but we think if we had to choose we would always choose a Royal Room in Port Orleans Riverside.
If you have young children then Disney's Caribbean Beach is a good bet. The vibrant atmosphere, the fun pool and of course the Nemo or Pirate themed rooms make this the most "Disney" of all the Moderate Hotel Resorts. Caribbean Beach room rates make it the best value amongst the Moderate Resorts.
For adults and those with older kids we would suggest Disney's Coronado Resort. The atmosphere is a little more grown up, but it does have nice rooms and arguably the best pool of any of the Disney World Moderate Resorts.
We actually do not particularly recommend the Port Orleans French Quarter hotel. It's lack of full service restaurant and the fact that it seems to be the younger and not quite so spoiled sister of the French Quarter put this one to the bottom of our list.
Disney World Deals! Click Here to See the Latest Pricing
Which of the Walt Disney World Moderate Resorts is your favorite?
Save
Save
Save
Alison Meacham is the founder of EverythingMouse Disney Blog. For over 15 years she has shared her love of Disney Parks, Disney Cruises and Universal Orlando. In over 30 years of Disney Travel she has spent countless months in Disney Parks and has sailed on over 45 cruises. A British native and now a United States resident she splits her time between California, Florida and the UK. And spends a serious amount of time sailing the seven seas. She helps over 200,000 people per month follow their Disney travel dreams.